67th UN DPI/NGO Conferenece
August 22 – 23, 2018 | New York City, NYC
We the Peoples Together Finding Global Solutions for Global Problems The largest gathering for NGOs taking place at the United Nations, the Conference has become an established forum for networking and exchange of views, opinions, expertise and best- practices on relevant issues. The Conference aims to provide a policy-building forum for NGO collaboration with the United Nations.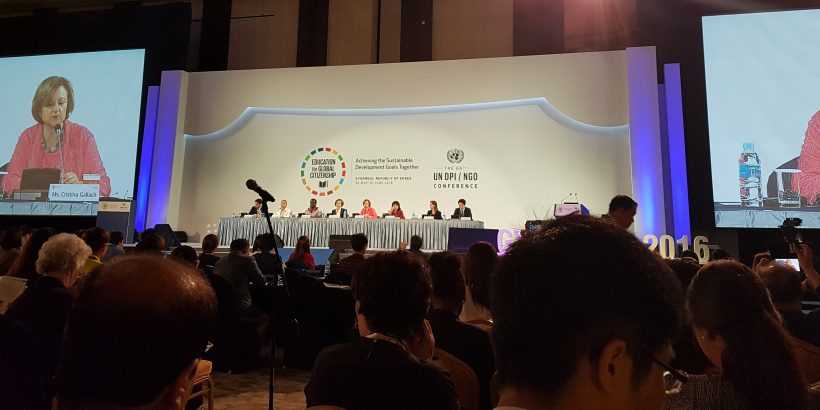 Conference focus
This Conference is an opportunity to discuss concrete ways to take the UN's people-centered mandate forward, in closer partnership with civil society. The re-positioned UN development system will offer a platform for non-governmental organizations (NGOs) to work more effectively with the UN to implement the 2030 Agenda for Sustainable Development – and to communicate and advocate for it.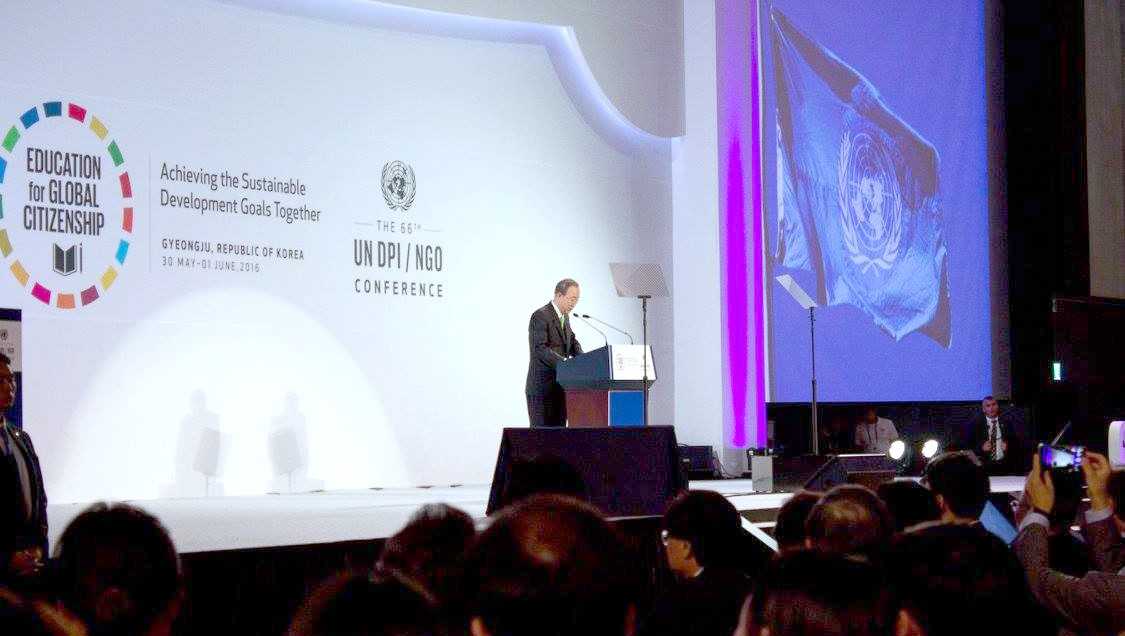 UN 2030 Agenda
Assess how the UN, Member States and NGOs, among others, are relaying and enacting the 2030 Agenda
Identify platforms, approaches and technologies for NGOs to promote the 2030 Agenda
Explore how to tackle global perceptions regarding the UN's accomplishments and failures that have shaped attitudes toward the values the Organization represents
Sustainable Development Goals
The SDGs build on the success of the Millennium Development Goals (MDGs) and aim to go further to end all forms of poverty. The new Goals are unique in that they call for action by all countries, poor, rich and middle-income to promote prosperity while protecting the planet. They recognize that ending poverty must go hand-in-hand with strategies that build economic growth and addresses a range of social needs including education, health, social protection, and job opportunities, while tackling climate change and environmental protection.
Days Until The Conference Begins
We will be sending Etienne "ET" Bowie down to New York to represent the Democratic World Federalists and the world federalist's movement as an NGO director and youth member of the UN DPI/NGO.
At the two-day event, Etienne will network with other NGOs, build us a closer relationship with UN representatives, and share our organization's ideas of global justice and peace through a New UN.
This is just a part of our San Francisco Promise mission to revisit the United Nations charter.
WE NEED YOUR SUPPORT TO SEND OUR REPRESENTATIVE TO THE UNITED NATIONS
NEED TO RAISE
$2000